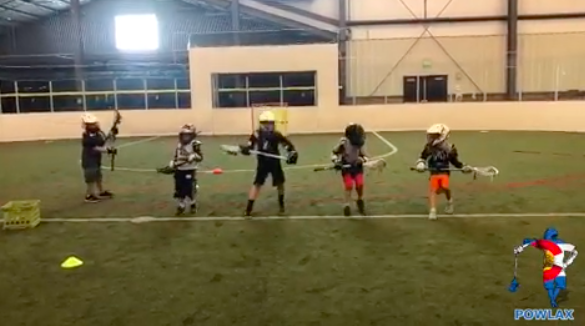 This weekly lacrosse clinic is geared for beginner to intermediate level lacrosse players who want to learn box lacrosse skills and play some games. POWLAX instructors will start each session with skills and drills focusing on box lacrosse fundamentals and skills. Participants will end each session with real game experience through scrimmages and other games. Players will be divided into balanced teams to ensure the best playing experience possible.
POWLAX Train and Play will run on Saturday Afternoons between August 10th and September 21st on the Parker Fieldhouse Turf.
Register through the Parker Fieldhouse Website by clicking the links below.

Each player will need to provide their own gear to include stick, helmet, gloves, elbow pads, shoulder pads, mouthpiece and protective cup. Rib guards are highly recommended.
If you are struggling to find or can provide equipment, please contact Patrick Chapla at Patrick@powlax.com
At POWLAX, we believe that lacrosse is among the best methods for developing successful people. Everything we do is designed to cultivate life skills as well as lacrosse skills. For most, lacrosse is just a game. To us, it's a method of cultivating the skills and mindset necessary to be successful in life.